Eunomia is an independent consultancy dedicated to helping our clients to
achieve better environmental and commercial outcomes.
Eunomia combines the highest levels of analytical and operational expertise with a high degree of professional competence and efficiency to respond quickly and effectively to our clients' needs. We are appointed advisors to many types of private, public and community sector organisations.
We always welcome approaches from potential clients. We work to ensure we understand your needs and to help shape projects that serve to answer the key questions as quickly and efficiently as possible.
The majority of our clients are long-term repeat customers.  We find that our clients trust our advice, and appreciate the quality of our work – and that we deliver what we promise.
For public sector clients, we can be commissioned directly under the All of Government procurement framework.
Whatever your environmental consulting needs, we will be happy to discuss how we can meet them within a budget you can afford.
Eunomia is a values-driven business.
Our aims are:
To be agents of change for the better
To think creatively in a commercial context
To 'walk the talk'
To inspire each other
To feel good about the work we do
We are committed to delivering high quality services to our clients, to enable confident and timely decisions. We will not simply tell clients 'what they want to hear', but will provide the best advice based on leading edge research and analysis.
What makes us feel good about coming to work in the morning is supporting others who are working towards positive change.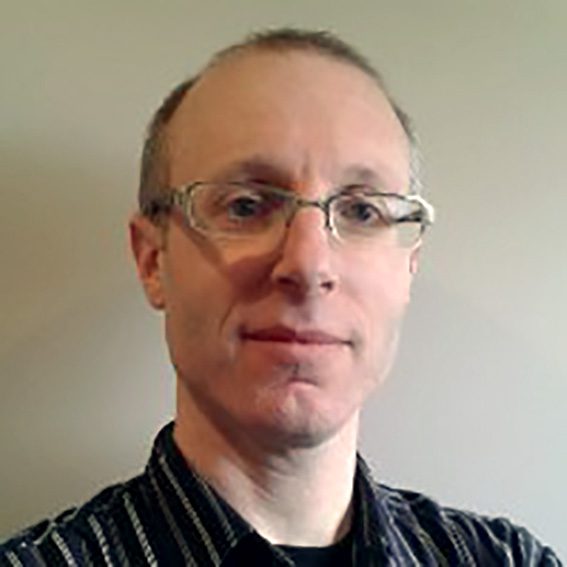 Eunomia NEW ZEALAND
Duncan is responsible for the operation of the business in New Zealand. He has twenty years experience in the sector including over four years working as a Senior Consultant in the UK.
Bio
Duncan has a B.A (Hons) in Anthropology, 
His work with Eunomia, both in NZ and in the UK, has covered a range of projects including waste management and minimisation plans, waste contract procurement, development and evaluation of service delivery options, collection systems modelling (including core development work on Eunomia's proprietary collection systems model), and cost-benefit analysis.  Duncan has extensive experience with waste data, including time series data, and waste composition analysis. A key part of much of his work is in-depth analysis of data to discern key issues and trends and identify potential solutions.  He has a strong track record of delivering projects to time and budget, and meeting/exceeding client expectations.  
Prior to working for Eunomia, Duncan worked in New Zealand where he spent 5 years as Manager of Waste Not, which he helped develop into the country's leading specialist waste consultancy. Amongst his achievements in the course of his work he obtained government funding to develop a waste strategy planning system and set of spreadsheet based tools for assisting councils to implement zero waste strategies, conceived and project managed the development of the 'New Zealand Recycling Symbols'- a set of high quality freely downloadable images for recycling signage, which are now extensively used throughout NZ, and was lead author of the New Zealand Business Council for Sustainable Development's 'Industry Guide to Zero Waste'.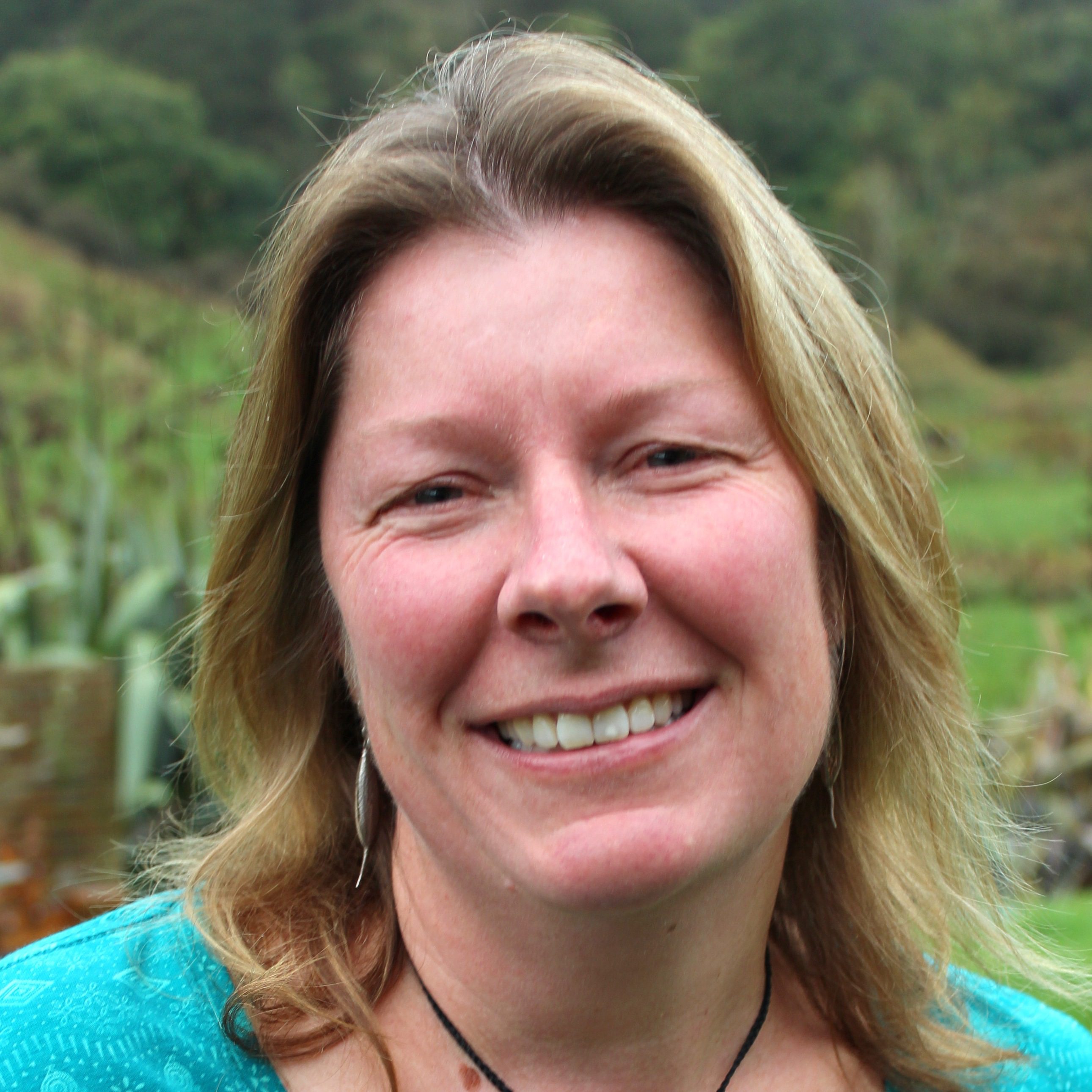 LISA EVE
Principal Consultant
Eunomia nEW ZEALAND
Lisa has an MSc in Environmental Science, and is a member of the Chartered Institute of Wastes Management in the UK.
Bio
Lisa has developed financial models, associated risk assessments, and sustainability appraisal tools to enable informed decisions to be made at an officer and Councillor level.
She has extensive experience in strategic service reviews for local authorities, working at Auckland City Council for four years from 1998 during their full refuse and recycling service review, and working for Bristol City Council in the UK for three years managing the introduction of a city-wide biodegradable waste collection. At the time it was the largest city-wide full organic waste collection in the UK, servicing 165,000 households.
She also has experience in developing policy for sustainability at local authorities and as a consultant. She has a particular interest in construction and demolition waste and has worked successfully on a variety of projects in the sector.
Lisa has notable expertise in local authority bylaws and processes and was the lead author on development of a template solid waste bylaw for Waikato and Bay of Plenty Councils.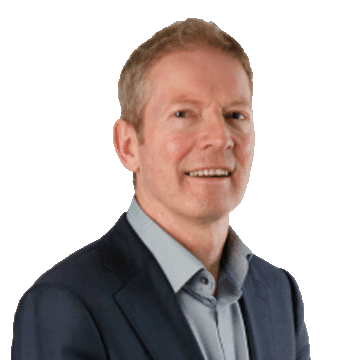 Mark Hilton
Head of Sustainable Business
Eunomia NEW ZEALAND
Mark is an aeronautical engineer by background and has a master's degree in environmental engineering and 32 years of experience in industry and environmental consultancy. He specialises in resource-efficiency, circular economy, sustainable procurement, product stewardship, eco-design and environmental training and behaviour change.
Bio
Mark's clients include UK public sector bodies and programmes, such as the Waste and Resources Action Programme (WRAP), Zero Waste Scotland (ZWS), ENWORKS, Defra and BIS. He frequently works for European organisations, including the Irish EPA, the European Commission and the European Foundation for the Improvement of Living and Working Conditions.
He has also undertaken work for blue chip companies across many sectors including 3M, Aggreko, Baxters, Beko, BP, Cadbury, Dell, Dixons, EDF Energy, Heinz, Subway, Tesco, Toshiba, UK Power Networks, United Utilities and Vodafone.
Recent Experience
Mark's recent work has included projects for:
WRAP on esap Better Appliance product durability specifications, on reducing electrical product returns and on reducing food and packaging waste in the hospitality sector and in the NH;
for ZWS on circular economy (in oil and gas) and around product procurement in the public sector;
for Subway and UKPN on packaging producer responsibility compliance;
for Baxters on water minimisation and reuse;
for Toshiba on WEEE compliance in the EU;
for United Utilities on energy efficiency at water and wastewater treatment plants; and
for Vodafone on mobile phone eco-ratings and sustainable procurement.
Career History
Mark joined Eunomia in November 2015 after a varied career in environmental consultancy and engineering. Prior to Eunomia Mark was a Technical Director with Jacobs (formerly SKM Enviros/Enviros) (April 2001 to Oct 2015) and prior to that a Senior Consultant with Ecotec Research and Consulting Ltd (now Ecorys) (1995 to 2000).
His previous engineering career was in the advanced projects and operational analysis fields, as an Analyst/Senior Analyst and section leader at BAe Systems (1983 to 1993). He undertook his MSc at Manchester University prior to moving into environmental consultancy.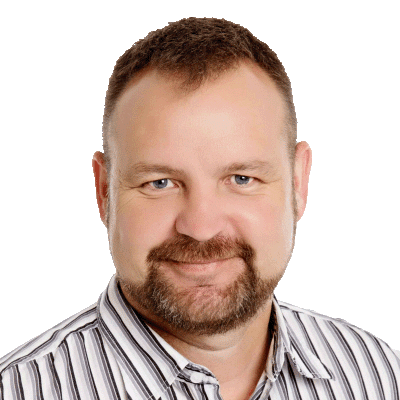 Eunomia NEW ZEALAND
Paul is an associate Consultant to the Eunomia team. He has over 15 years of combined experience working in Environmental services industry roles and consultancy in New Zealand and the Pacific.
Bio
Paul has a MBA and PGDip – MgtSt both achieved with Distinction from the University of Waikato. He has significant Waste Infrastructure project management experience, and has a developed range of skills across Solid, Liquid and Chemical Waste Management.
Paul has a proven track record in developing and maintaining successful client relationships at all levels of an organization, through fostering open, honest and mutually beneficial partnerships.
He has a strong strategic focus and excellent understanding of the many Environmental issues being encountered in New Zealand, and across our Pacific Island neighbours and local communities.
Paul is passionate about making a positive impact for our natural environment and uses his extensive knowledge to develop innovative or practical solutions to meet his client's goals.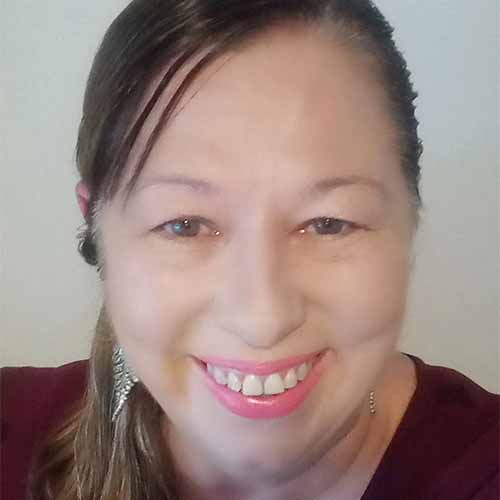 Eunomia NEW ZEALAND
Anita has an MSc (Research) in Ecology and Biodiversity, as well as a Diploma in Environmental Management. She has a wealth of experience around microplastic pollution and has worked for local authorities and industry.
Bio
Anita was awarded a full Research Masters Scholarship from TECT and completed her degree with first class honours from the University of Waikato in 2021. She is a passionate environmental scientist particularly in relation to the issues of plastic pollution, environmental effects, and mitigation. She has played a pivotal role in ground-breaking microplastic research in New Zealand, consequently creating industry and local authority awareness to the issue. Anita has over 5 years' technical experience in various industries including the waste management sector in New Zealand.
She brings a high level of analytical and critical thinking to projects she is involved in. Although an early career research consultant, Anita has already garnered respect and have done project work for several research agencies and stakeholders such as Scion, WoolWorks New Zealand Limited, local authorities and Fonterra. She undertook a comprehensive project for New Zealand's largest wool scouring organisation, enabling them to gain an understanding of their microplastic footprint, and recommended technical solutions to the organisation which they employed as mitigation.
She also has experience in waste minimisation, particularly in the illegal dumping space, kerbside recycling collection, SWAP audits and surveys. She has commercial awareness with an understanding of client needs to ensure positive stakeholder engagement. She is a strategic thinker and successfully coordinates engagement of contract partners to ensure waste minimisation.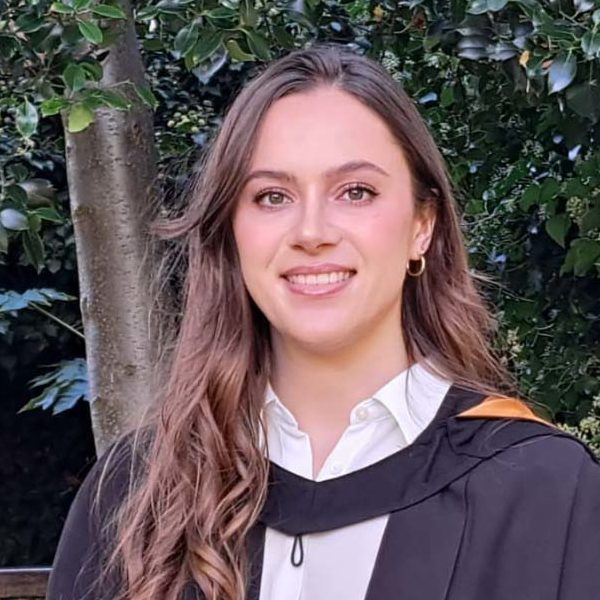 Rachael Stoner
Consultant
Eunomia NEW ZEALAND
Rachel is a Consultant at Eunomia New Zealand, with particular expertise in corporate carbon accounting and Net Zero.
Bio
Rachel joined Eunomia in the UK after completing her MEng in Mechanical, Aerospace and Aerothermal Engineering at Cambridge University. Her work with Eunomia in the UK covered topics including Extended Producer Responsibility, circular economy, sustainable procurement, packaging recyclability, and textiles sustainability. She has particular expertise in carbon accounting, modelling Scope 1, 2 and 3 baseline footprints for both private and public sector clients, as well as Net Zero pathway development, including Science Based Targets.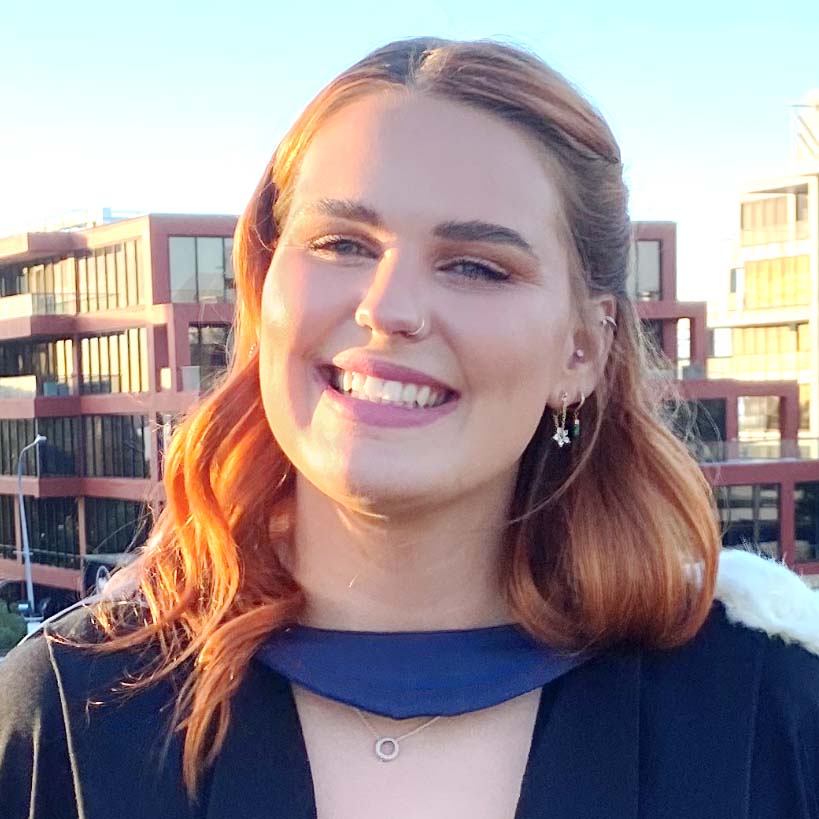 Katy
Chamley
Junior Consultant
Eunomia NEW ZEALAND
Katy is a Junior Consultant for Eunomia New Zealand, working towards her master's degree in Sustainable Development Goals. Katy's background is in business administration and she has a degree in international business.
Bio
Katy is working towards her Master of Sustainable Development Goals, specializing in environmental sustainability. She has focused her research on Zero Waste principles and gender equity.
Katy has over 5 years administration experience, working across a variety of industries and roles. She has administration, customer and community service and marketing roles behind her. She also has her own personal Zero Waste fashion ventures, creating ethical garments for herself and community.
Although early in her consultancy career, Katy has strong analytical skills and a strong desire to learn and provide high quality results. She has a passion for making a positive impact in her community and uses her experience, time, and skills to provide practical solutions.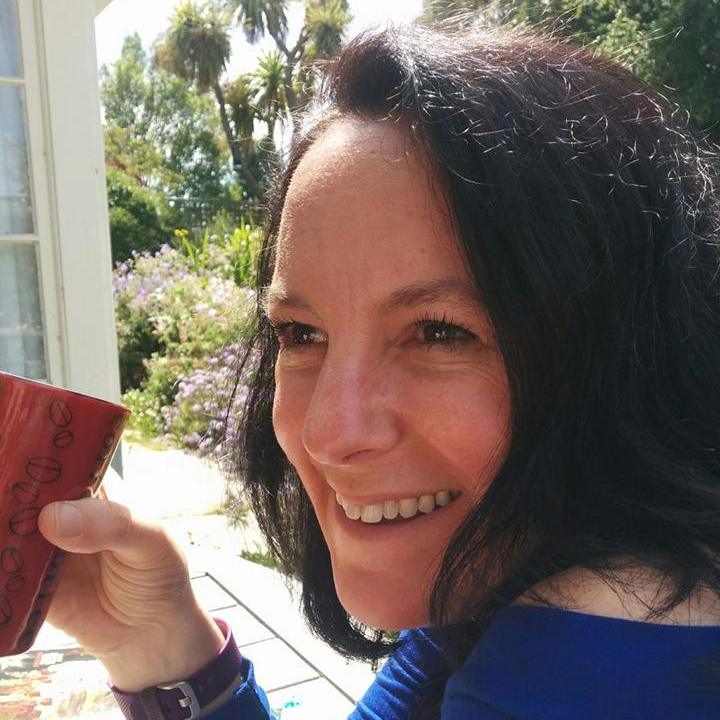 MARY Wilson
Administrator
Eunomia NEW ZEALAND
Mary looks after all the accounts and administration for the New Zealand business. She has twelve years experience in a variety of administative and secretarial roles.
Bio
Mary has a degree from Auckland University and has worked in a varitey of industries in administrative roles in New Zealand and the UK including property, IT, and education.
Mary shares Eunomia's values, and is personnally committed to reducing her impact on the environment.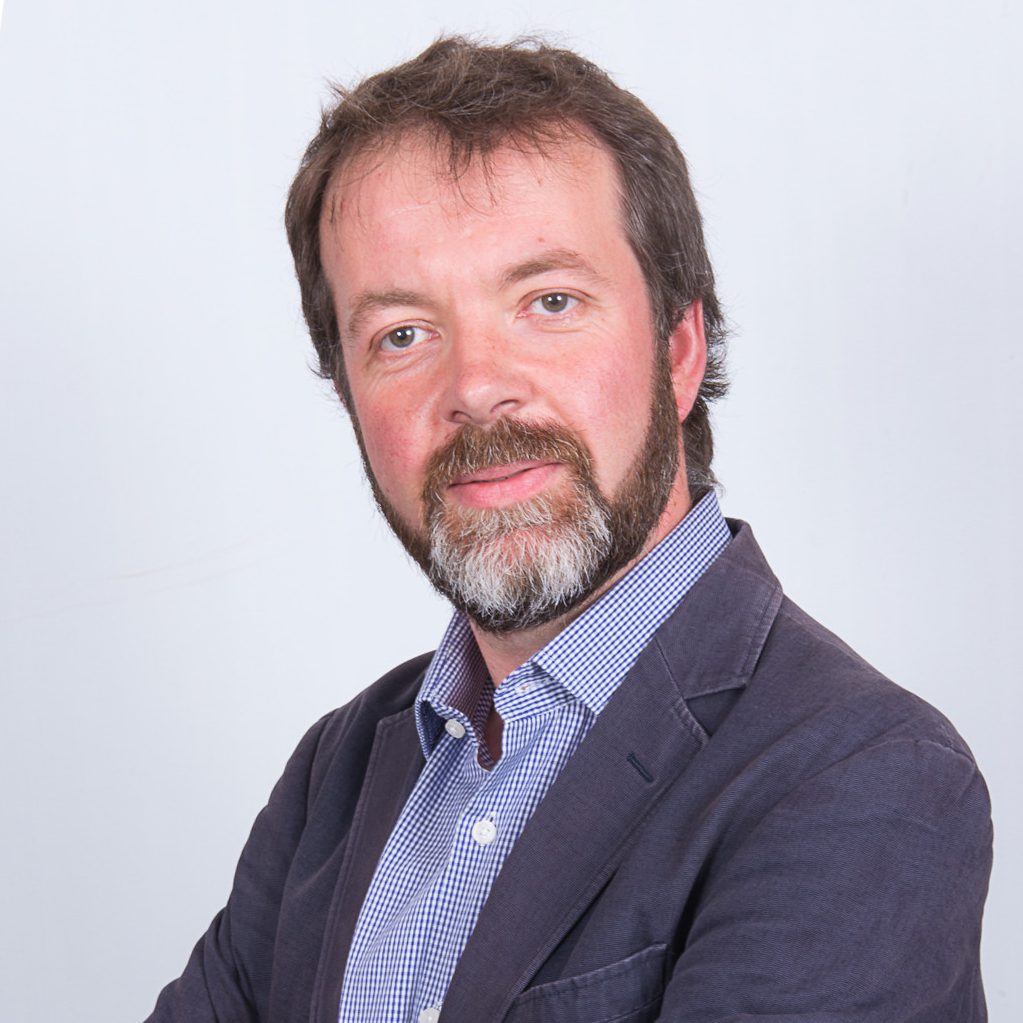 Eunomia UK
Joe joined Eunomia as director in 2002, bringing with him a wealth of experience and knowledge of waste management in the statutory, community and private sectors.
Bio
Joe has been at the of cutting edge sustainable waste management since 1995, and is widely considered an industry leader in the fields of Government policy, local authority waste management and procurement.
Joe's experience spans waste operations, waste flow modelling, service profiling, policy development and implementation, contract negotiation and public procurement. Most recently he has specialised in partnership working and efficiency initiatives with local authorities, facilitating collaborative working and driving essential cost efficiencies whilst also increasing recycling performance. His ability to understand the multiple interlinked relationships between legal requirements, targets, budgets and contracts, coupled with a creative, analytical mind have made Joe a vital element in developing the waste management strategies of over 100 UK authorities.
Recent Experience
Joe leads Eunomia's work on public procurement, having directed the commissioning of municipal recycling contracts worth in excess of £1.2 billion. Joe was instrumental in the formation of an award winning framework for the procurement of residual waste services in Wales, which is now live and saving Pembrokeshire and Ceredigion County Councils hundreds of thousands of pounds each year.
He also directs many of Eunomia's efficiency reviews and service design projects for local authorities and their contractors, covering the full range of environmental services and using his operational knowledge and negotiation skills to bring about better performing, more efficient services.
In addition to the dozens of local authority projects directed by Joe, his skills are increasingly sought after by private sector clients, providing specialist bid advice and change management support to multi-million pound waste contracts.
Career History
From the grassroots up, Joe has gained his expertise 'on the job'. His career in recycling started in 1995 when he set up a kerbside collection scheme in Brighton, and the ensuing years saw Joe lead a number of community recycling organisations, including management of the Community Recycling Network – a national support organisation for community recycling schemes.
In the early 2000's Joe became an independent consultant, providing specialist waste management advice to the UK Government and a number of local authorities.  Joe has authored a number of publications on waste management, and held expert appointments with Government which continue to the present day.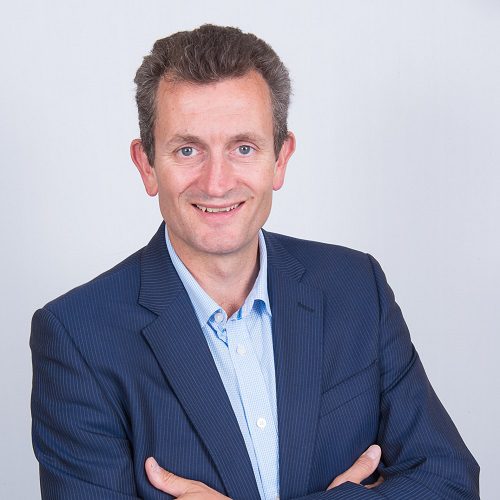 Eunomia UK
Mike has a track record of bringing focused and consistent leadership in the energy and waste sectors, and of transforming technically and politically complex business challenges through the ability to apply commercial skills and set clear direction.
Bio
Mike has a detailed understanding of the interaction between the public and private sectors, which, together with his ability to 'master-plan', makes him a successful deliverer of complex projects spanning social, economic and environmental disciplines.
Recent Experience
Mike, who leads on Eunomia's commercial portfolio, has recently directed commercial due diligence work for various confidential private sector clients seeking a competitive advantage in the waste and energy sectors. As well as advising on technical and market condition disciplines, he also leads on contractual negotiations and execution often acting as lead interface between client and legal teams.
Recent work includes bringing together multiple commercial stakeholders into the UK RDF Export Group for which Eunomia acts as Secretariat. He has also facilitated a multi-national joint venture partnership on Carbon Capture and Storage and directed the planning application of a 1,852MW clean-coal power station, as well as creating a partnership between a developer and waste operator resulting in the investment in up to 6 EfW sites and facilities.
Mike also recently developed the business cases for a number of Local Authorities seeking new waste facilities, taking one project through investment decision to site acquisition and consenting. For a private sector waste collector, Mike has been lead commercial negotiator on delivering land and site acquisition, and third party service level agreements.
Mike was lead advisor to Defra's £30m New Technologies Demonstrator Programme from inception in 2003 to close down in 2010, and was the founder Chairman of the then DTI and devolved administrations endorsed National Resource and Waste Forum.
Career History
Mike, a Master of Hydrogeology, started his career in 1987 as a geologist at Tarmac's then head office in Ettingshall.  In 1991 he moved from mineral extraction to landfill with the privately owned Terry Adams Ltd, where in 1997 he was part of the development team that acquired the closed open-coast coal portfolio from the Coal Authority and then prepared the company for sale to Viridor.
For the next decade, Mike worked at CES Limited, becoming Managing Director of the Cornwall County Council owned £20m turnover waste company culminating in the sale of CES to SITA in 2006.  For the past 8 years, Mike has been a Director of Eunomia Research & Consulting Ltd, where he now leads the executive team as MD. Mike's near 30 years experience in the sector is principally as an operator from which he derives his commercial expertise.